Open Access
About Open Access
Open Access is the free, immediate, online availability of research articles coupled with the rights to use these articles fully in the digital environment. Open Access ensures that anyone can access and use these results — to turn ideas into industries and breakthroughs into better lives. — Scholarly Publishing and Academic Resources Coalition (SPARC).
Appalachian State University Libraries support open access publishing, open archives, and open repositories in order to advance the creation and dissemination of scholarly research produced by faculty, staff, and research fellows, as well as contribute to the global development of open access practices and implementation of open science.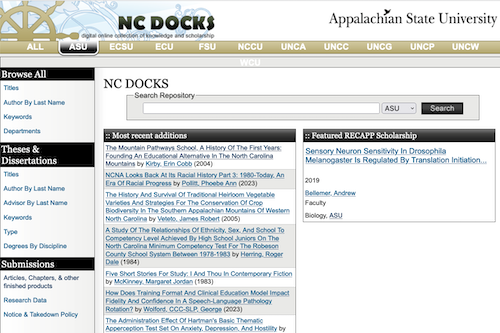 Appalachian State University's Institutional Repository
NC DOCKS is a cooperative effort to make the scholarly output of the University of North Carolina System more available to the world. Current institutional participants include Appalachian State University, East Carolina University, North Carolina School of Science and Mathematics, UNC Charlotte, UNC Greensboro, UNC Pembroke, UNC Wilmington, and Western Carolina University. NC DOCKS includes many full text articles, audio recordings, dissertations, and other formats. All materials are indexed by Google and are freely available to scholars and researchers world-wide.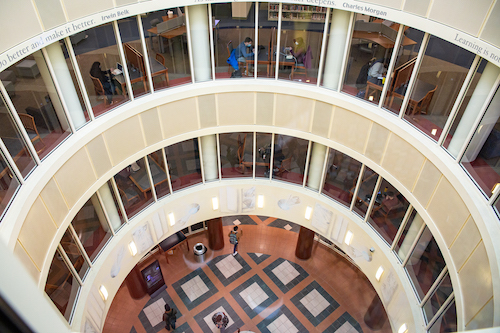 APC Waivers for App State authors
The University Libraries have established partnerships with academic publishers to cover the Article Processing Charges (APCs) that are applied to open access publication in some journals and usually fall to the author. These read and publish deals, also known as transformative arrangements, are designed so that the library absorbs the expense of the open access publishing option with these journals.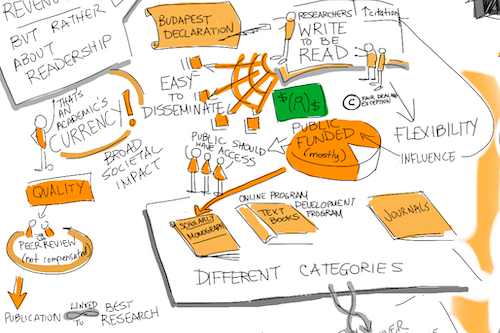 Public open access journals through the University Libraries
Appalachian State University Libraries have two locally-hosted open access publishing platforms, PubPub and Open Journal Systems (OJS), which allow members of the academic community to publish open access journals.