Appalachian State University, UNC Asheville, and Western Carolina University Libraries are sponsoring an online event to showcase recent digital projects from each institution on the theme of tourism in Appalachia on April 27th 2022 1:30-3:00pm. This 90 minute event will begin with a speaker's panel. A representative from each library will provide a 15 minute talk about the digital collections/exhibits listed below. This will be followed by a 25 minute presentation from keynote speaker, Dr. Andy Denson, author of Monuments to Absence: Cherokee Removal and the Contest over Southern Memory (Chapel Hill:University of North Carolina Press, 2017) and Associate Professor of History at Western Carolina University.
Dr. Denson's presentation will discuss the roles played by Cherokee sites of memory and images of Native American history in the evolution of tourism cultures in Southern Appalachia. In the early twentieth century, tourism development opened new arenas for representations of Cherokee history in Western North Carolina. Tourism promoters and regional business leaders sought out cultural attractions to accompany the region's celebrated natural environment, and they identified the Eastern Band of Cherokee Indians as a major tourism asset. This new attention influenced public memory, as tourism promoters recounted episodes from the Cherokee past in their depictions of the mountains. Cherokee history became a more central element of the region's public identity. This presentation will chart this transformation, while exploring the influence of tourism cultures on the Eastern Band's twentieth century political resurgence.
Gene Hyde, Head of Special Collections and University Archivist at UNC Asheville, will explore the legacy of early 20th century resort tourism with materials from the Ora Rives Collection, the Frank Coxe Papers, the Fred Loring Seely Papers, the E. W. Grove papers, as well as ephemera, images, and postcards from other collections. The main theme will be the development of two famous resort hotels in Asheville, the Battery Park Hotel and the Grove Park Inn.
Appalachian State University's Pam Mitchem, Coordinator of Digital Scholarship and Initiatives; Ashlea Green, Metadata Librarian; and Dea Rice, Digital Projects Librarian, will talk about their exhibit featuring the Kelly E.Bennett Papers that tells the story of the establishment of and connection between the Great Smoky Mountains National Park and the Cherokee Historical Association and its related museum and outdoor drama, Unto These Hills.
Rebecca Saunders, Cataloging and Metadata Librarian, and Liz Harper, Special and Digital Collections Librarian, will highlight three digital collections from Western Carolina University focusing on the Great Smoky Mountains National Park, scenic images from their PicturingAppalachia collection, and the collection Cherokee Traditions, which documents Cherokee craft and language traditions.
Contact: Pam Mitchem, Coordinator of Digital Scholarship & Initiatives, Appalachian State University Libraries, (828) 262-7422, pricemtchemp@appstate.edu
This project is funded by the Martha and Nancy Lee Bivens University Library Fund for Excellence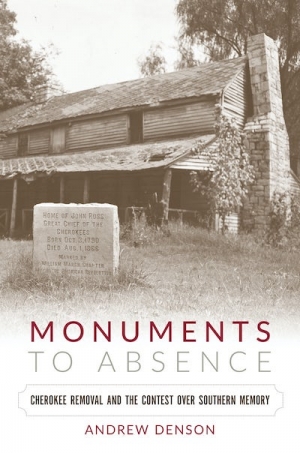 Tags: