Digital Scholarship and Initiatives is happy to have Adjunct Faculty member Kevin Freeman on board as Appalachian State's 3D Scanning Technician.

Given the university's musical heritage Kevin has already scanned numerous musical instruments, many of which are on display in The Hayes School of Music. Check out this ancient Shofar, a trumpet made from a ram's horn used in a number of Jewish ceremonies.

Other historical objects Kevin has scanned include regional weaponry, toys, clothing, whiskey bottles, and, of course, the Mountaineers' signed National Champions football from the 2007 Appalachian State vs. Michigan game.
Many artifacts that Special Collections inherited from the Appalachian Cultural Museum are fragile and require special care, which can present an obstacle to hands-on research, but 3D scanning helps to overcome that limitation. The resulting scans enable viewers to manipulate objects for a close-up view from every angle, sometimes granting access to details that would remain invisible if you held the item in your hand.
Kevin's forthcoming scanning agenda includes acclaimed country musician Scotty Wiseman's D-18 Martin Guitar. In the meantime you can get sense of what it might feel like to walk in his cowboy boots.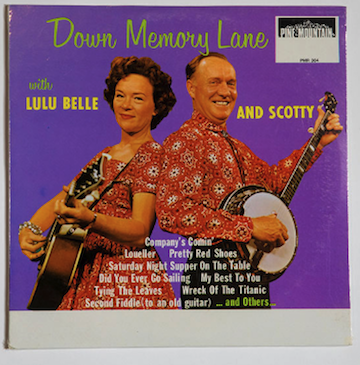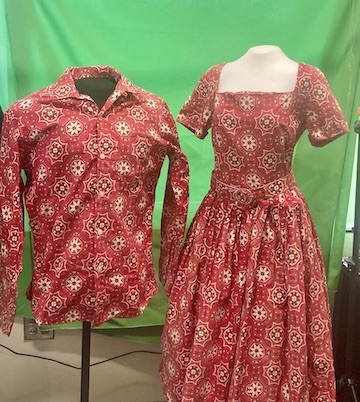 Captions: Header: Kevin makes adjustments to the scan of Lulu Belle's dress.
Left: "Down Memory Lane" 1964 album cover featuring Lulu Belle and Scotty Wiseman in their matching performance attire.
Right: Scotty's shirt and Lulu Belle's dress, prepped here for scanning, are housed in Appalachian State University's Special Collections.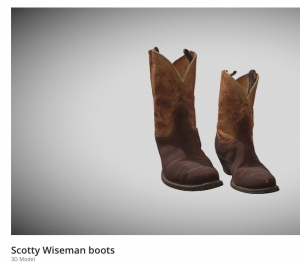 Tags: