DSI recently wrapped up a summer community partnership project with the Park Service, members of Appalachian's Department of History and the Blowing Rock Art & History Museum.
This project involved scanning Cone family photographs, Flat Top Manor blueprints, and other rare documents. Moses H. Cone may be best known for his blue jean textile empire, but his Blowing Rock estate also produced internationally recognized apples. Many of the materials scanned can be seen at the museum from now until the end of November.
Be sure to stop in Thursday August 22nd from 11:00am - 12:00pm for Scholars & Scones. This event features Jordan Calaway, the development officer for the Blue Ridge Parkway Foundation, speaking on the protection and preservation of the Moses H. Cone Memorial Park.
Posted by: Adam Sheffield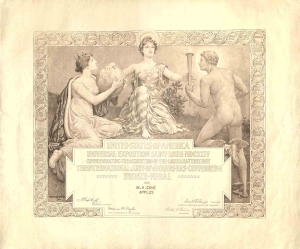 Tags: